Level Justice
レベルジャスティス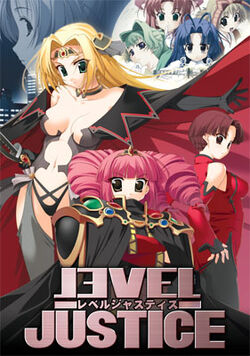 ©ソフトハウスキャラ
Version
1.00
Developer(s)
Softhouse Chara
Publisher(s)
Softhouse Chara
Release Date
December 12, 2003
Genre(s)
Simulation
Mode
Single Player
Age Rating(s)
18+
Platform(s)
PC
Price
¥8800
¥9240 (tax included)
Level Justice (ウィザーズクライマー) is an evil organization-management simulation game, developed and published by Softhouse Chara for Windows platform.
Gameplay
Edit
In Level Justice, you play as an evil organization attempting to conquer the world. During the process, players must invade certain regions in order to obtain resources, which can be invested on several things, like for research department, environmental resource management, or etc. To engage enemies, you need to create Phantoms of your own and formu the best army that can handle any kind of oppositions. Battle system is based on rock-paper-scissors game.
The world is just within your reach. Do everything you must to achieve victory and save the world from dictatorship.
The world is in recession. It's a given that various criminals whether big or small increases. Because the citizens insistently annoyed the government to do something about it, the government established a "special defense agency" specializing in using very lawful-like actions against criminals.
"Special Defence Agency", or in short, SAFE.
Their main headquarters are veiled in secrecy, their main goal is the quick extermination of crime. Their authority is higher than the police. By the way, "Special Defence Agency SAFE" starting budget is 380 billion. The recession sufferring citizen's call to lower the taxes instead of spending money lavishly went unheard. The world is like that.
At the same time, in the midst of reccession, a new organization came into existence. This organization is composed of jobless college graduates and people fired from their jobs due to corporate downsizing. Them brittle, delicate and fleeting existance met with, if I had to say it, a genius person by chance. By his participation, they decided to make noise upon this world. This organization would be later known as the avatar of evil. "Valkyrie".
Opening Video
Edit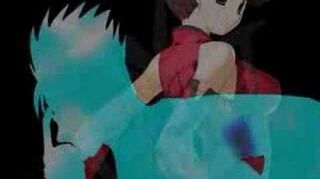 System Requirements
Edit
System requirements are as follows:
| | |
| --- | --- |
| Operating system | Windows 98/2000/Me/XP |
| CPU | Pentium MMX 200 MHz |
| Hard drive | 500 MB free space (minimum) | 800 MB free space (recommended) |
| Memory | 32 MB RAM |
| Resolution | 640 × 480 or more |
See Also
Edit